July 10-11, 2016
Getting to Senggigi
We took a pubic ferry from Gili Air to the port in Lombok and ran into our friend from Spain again!
Our airbnb was about a 40-minute drive away but it took a few tries before hiring an honest taxi. The airbnb was a room in a womans house. The house was beautiful and impeccably clean. She cooked us breakfast every morning of our stay- more reminiscent of a homestay than an airbnb.
Our room was a bit far from Senggigi's main strip so we rented a scooter for 50,000IDR ($3.75) a day to get around. The main strip was largely unimpressive. Sure there were an ample selection of restaurants but it was lacking a lot of charm. Senggigi beach itself was a disappointment as well after visiting all the incredible beaches in Bali and the Gili Island's. Not too much to remark on in Senggigi really.
Local Beaches
We had more fun with our scooter checking out some of the beaches farther north. We stumbled upon a beach with only locals and fishermen. One family was very intrigued as we pulled up on their beach that surely never sees any tourists. Our motorbike was soon surrounded by 8 curious kids and their adorable dirty little puppy tied to a string. We weren't able to communicate much but we all laughed watching the puppies antics for a while.
We found stretches of beautiful abandoned beaches with the clearest teal blue water. We crashed the beach at a five star hotel and sipped fruit smoothies on the sand. The hotel, along with a handful of villas, were the only establishments on the entire beach. On the ride back to our airbnb we took a detour through a monkey forest where we enjoyed nasi campur at a street-side warung.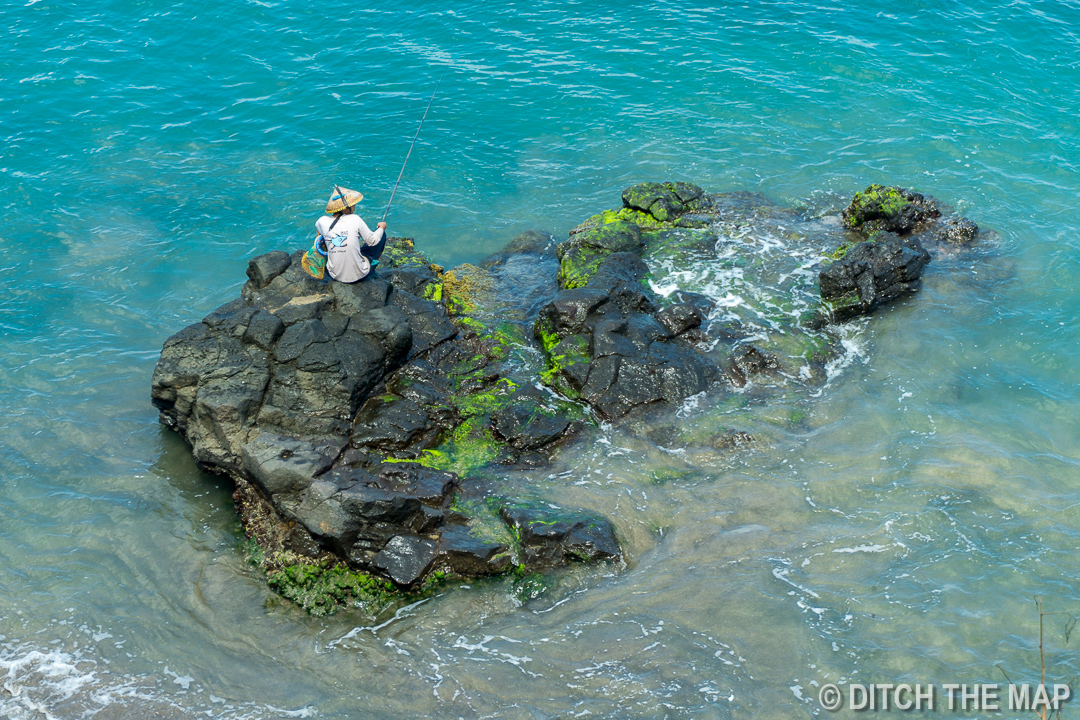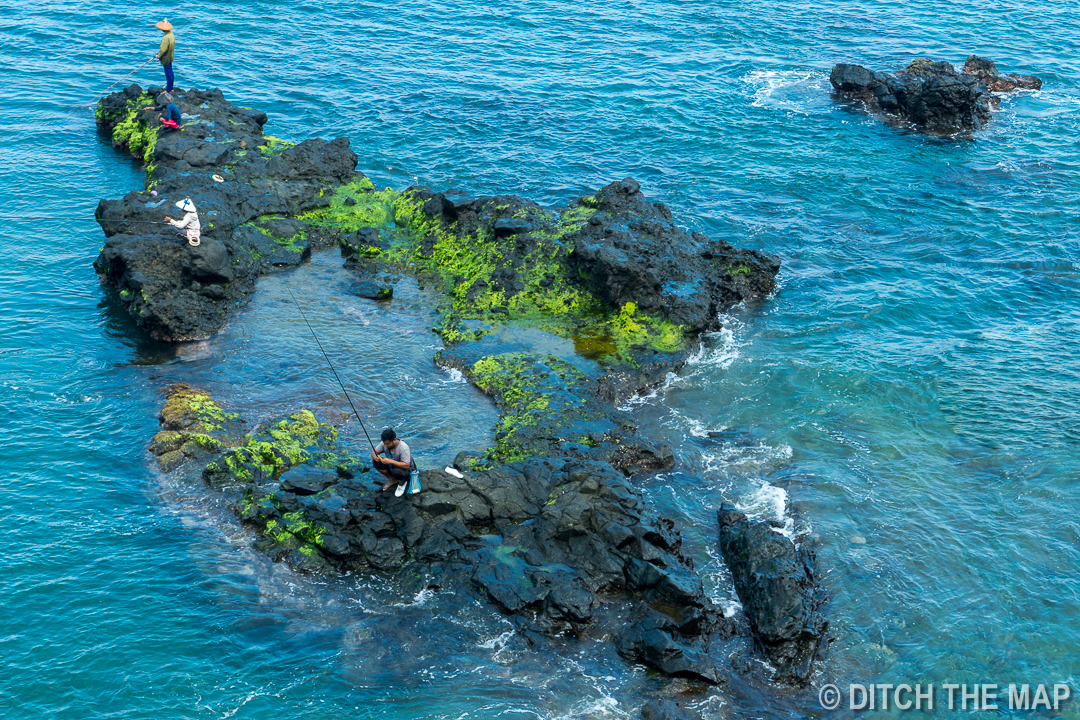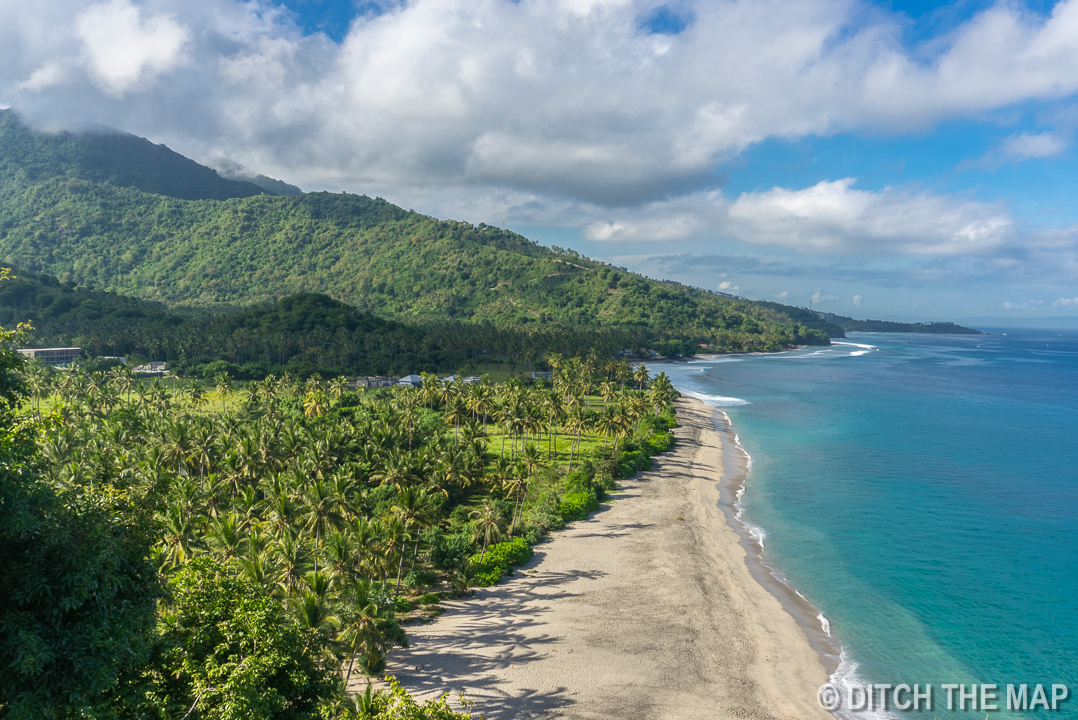 One day we drove to the capital city of Mataram. Not too impressive. But the country side we passed on the drive was scenic. The best part of our trip to Mataram was stopping on the way back at a fruit stand and buying snake fruit, mangos, and water apples. Snake fruit is named for its skin that really does look scaly. Though water apples resemble an apple they taste much more tart and also rather sour.