November 11-15, 2016
We arrive to our lovely Airbnb. We have enormous bedrooms, each with it's own balcony. Our place has its own rooftop terrace with pool.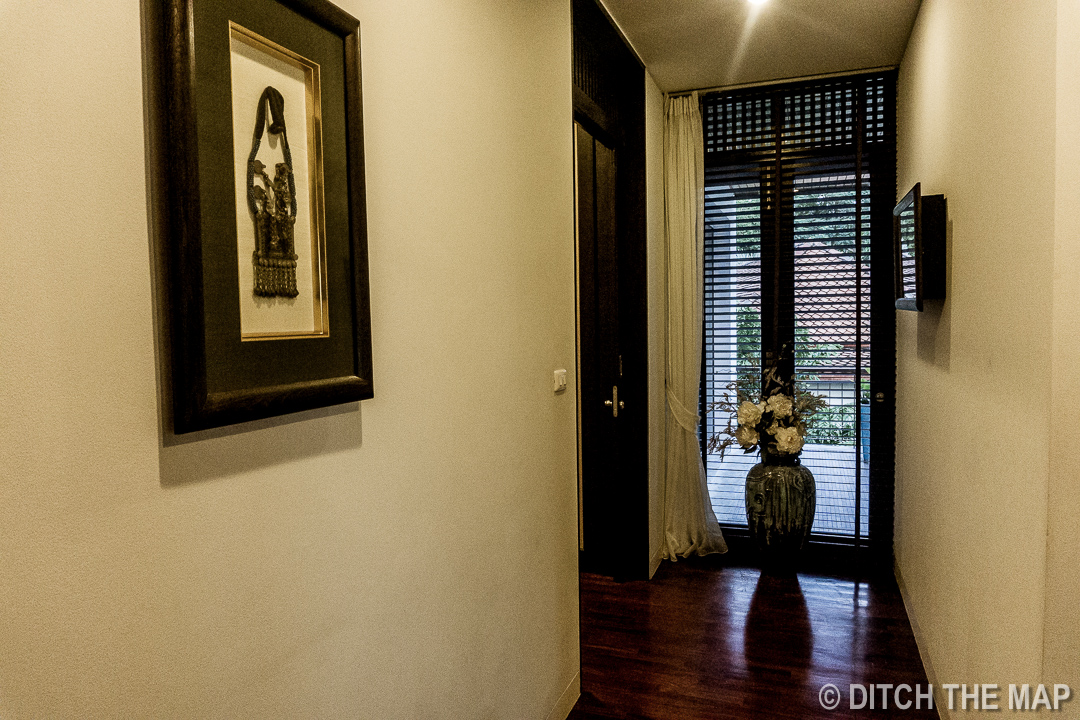 After settling in we go out and check out the town.
The next day we hail a truck and hop in the back for a ride to the infrequently visited Nai Harn Beach.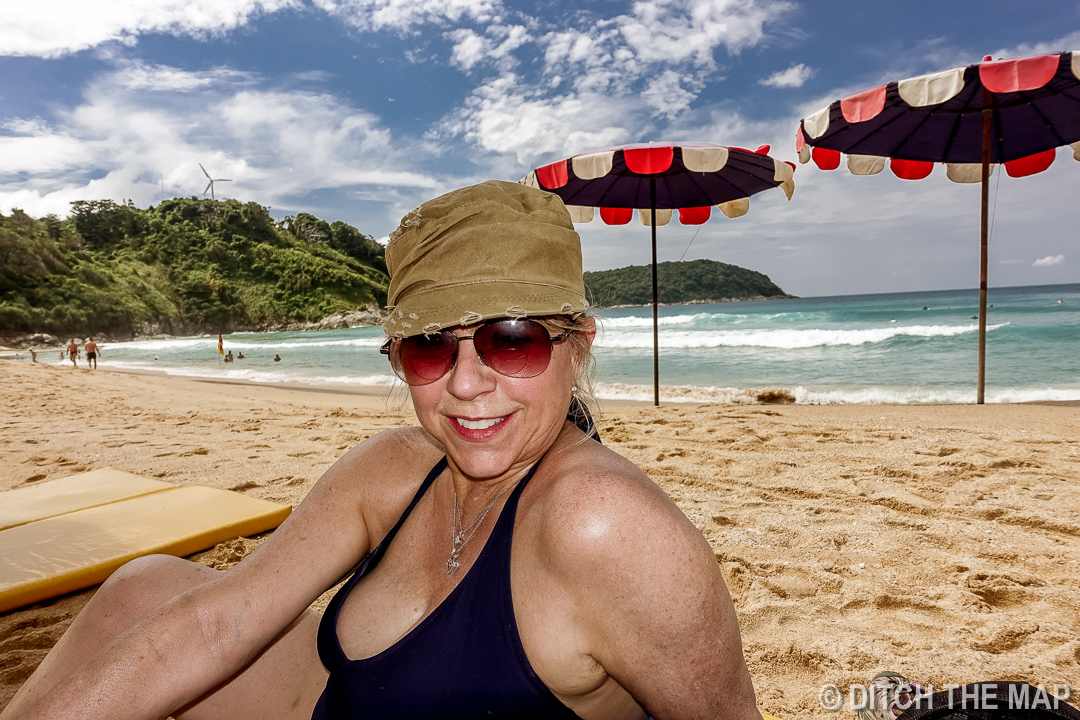 We spent the evenings walking the markets and trying all the new foods.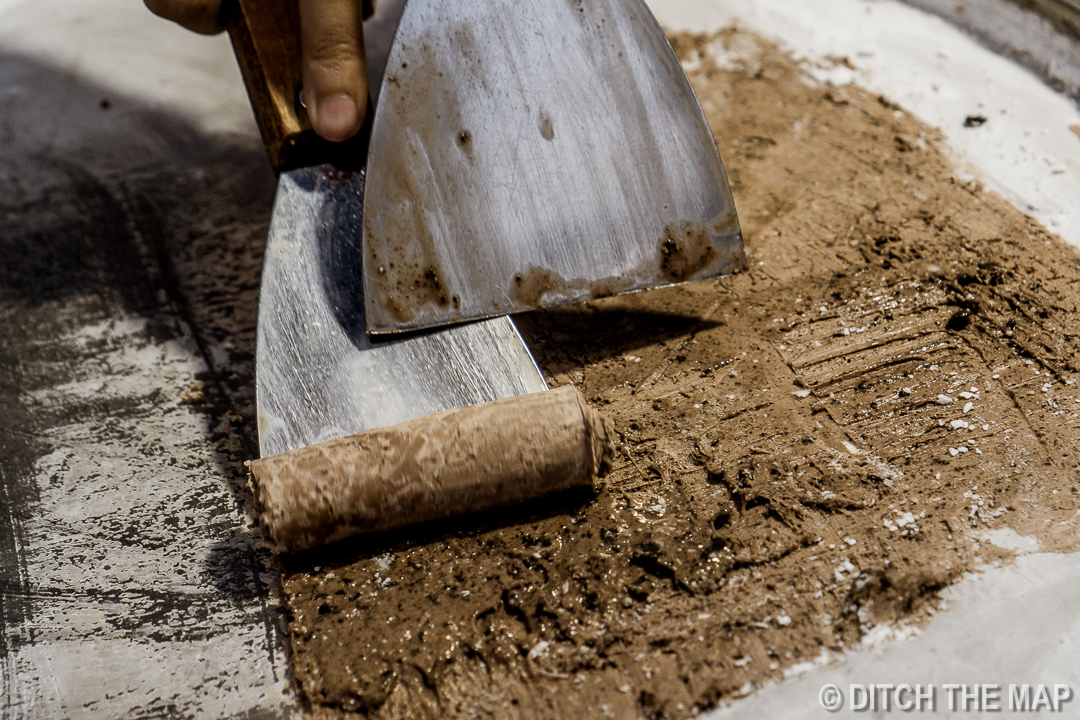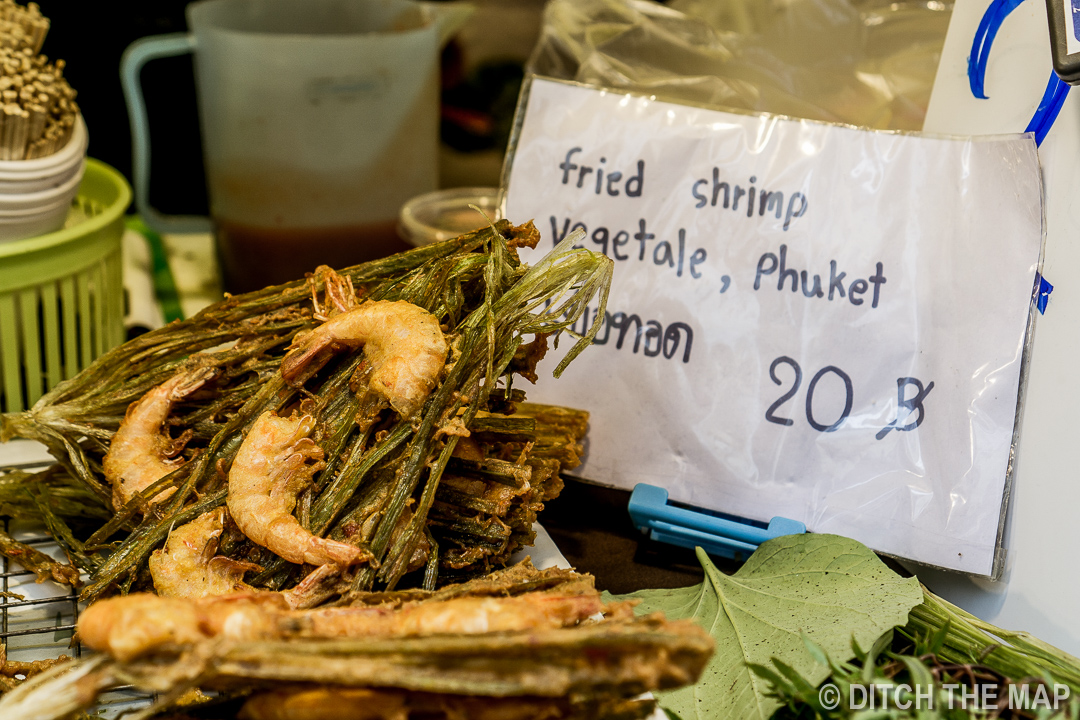 And shopping for trinkets.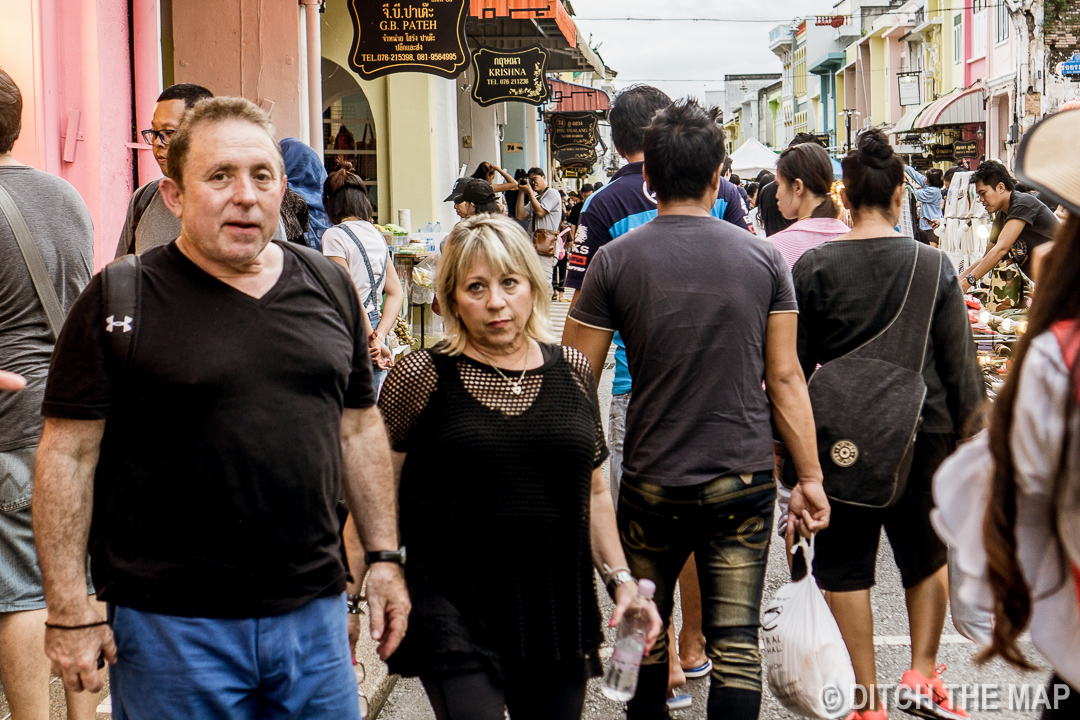 Mom had her first SE Asia food poisoning episode but a high dose azithromycin seemed to solve the problem---just in time for our last days activity. We spent the greater part of the day (though it started at half 5) visiting various uninhabited islands in the national park. We visited a sandy beach that was completely hidden away inside tall limestone formations. We entered a cave, while lying on our backs, via an inflatable canoe. The ocean was approaching high tide and within 30 minutes the sandy beach had over a food of water. We got the hell out before the cave completely closed us. Quite an experience.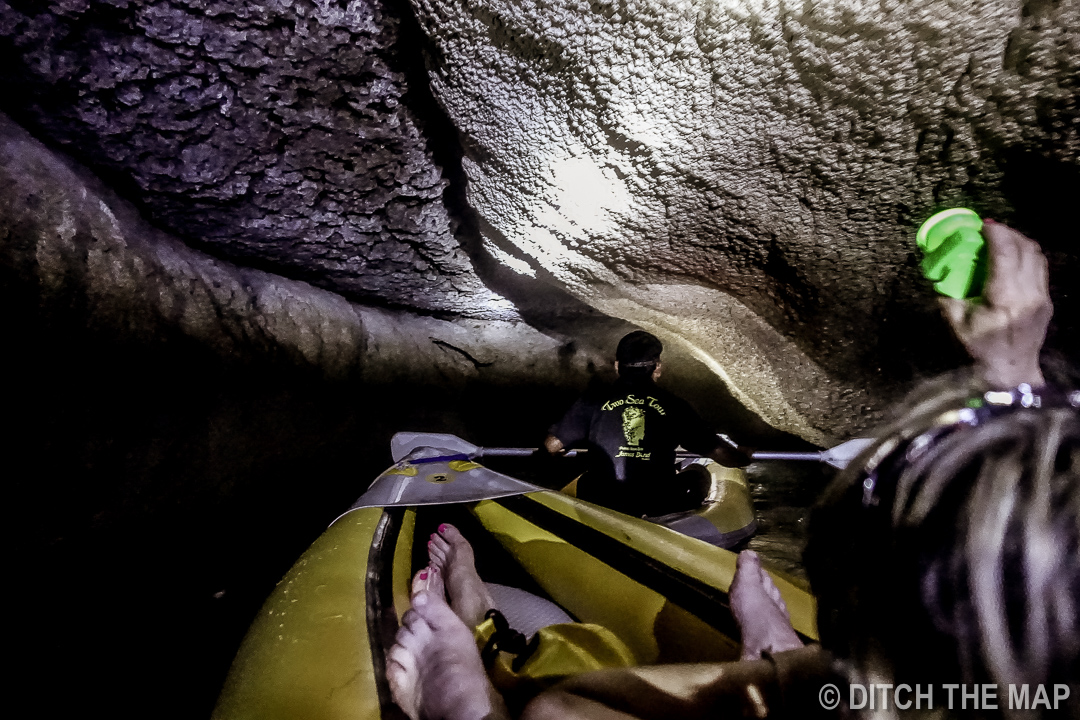 After visiting another 2 areas by canoe we stopped off at the much-touristed James Bond Island, which is an island that was featured in the movie "The Man with the Golden Gun". The island was built up only for tourism, but it still provided some beautiful views.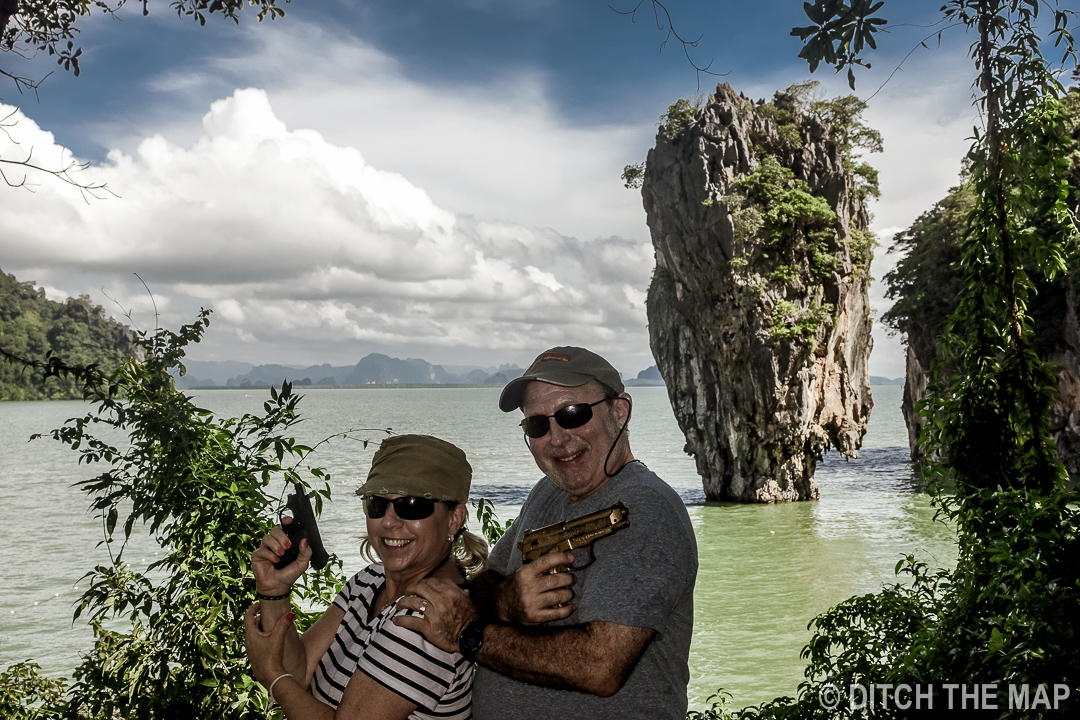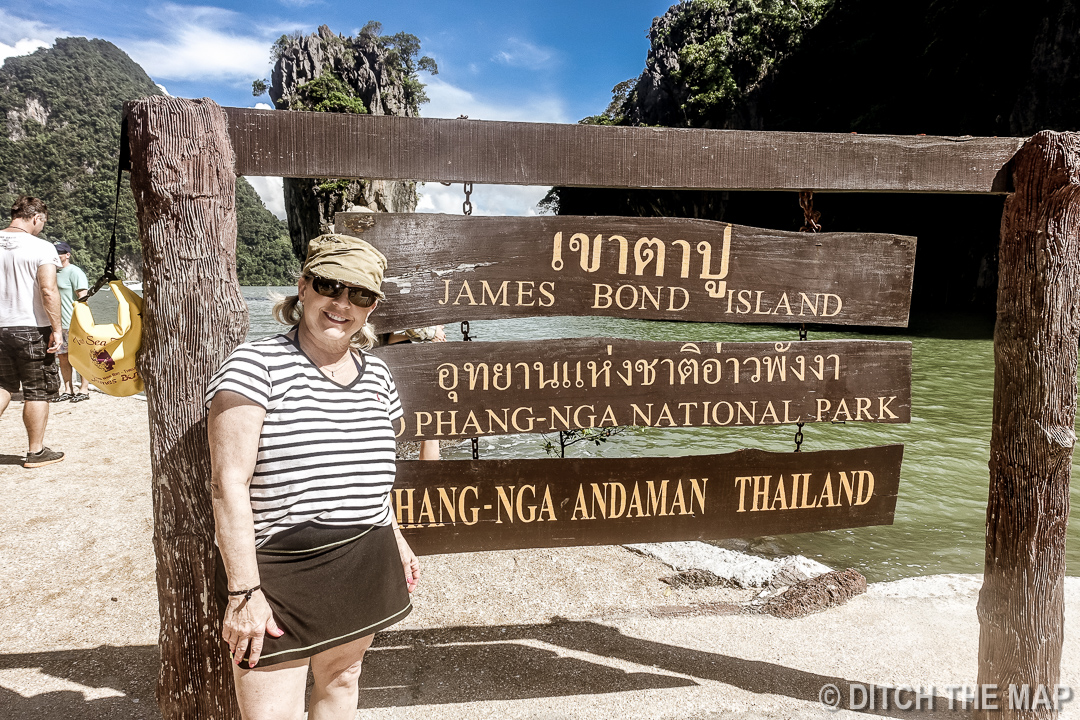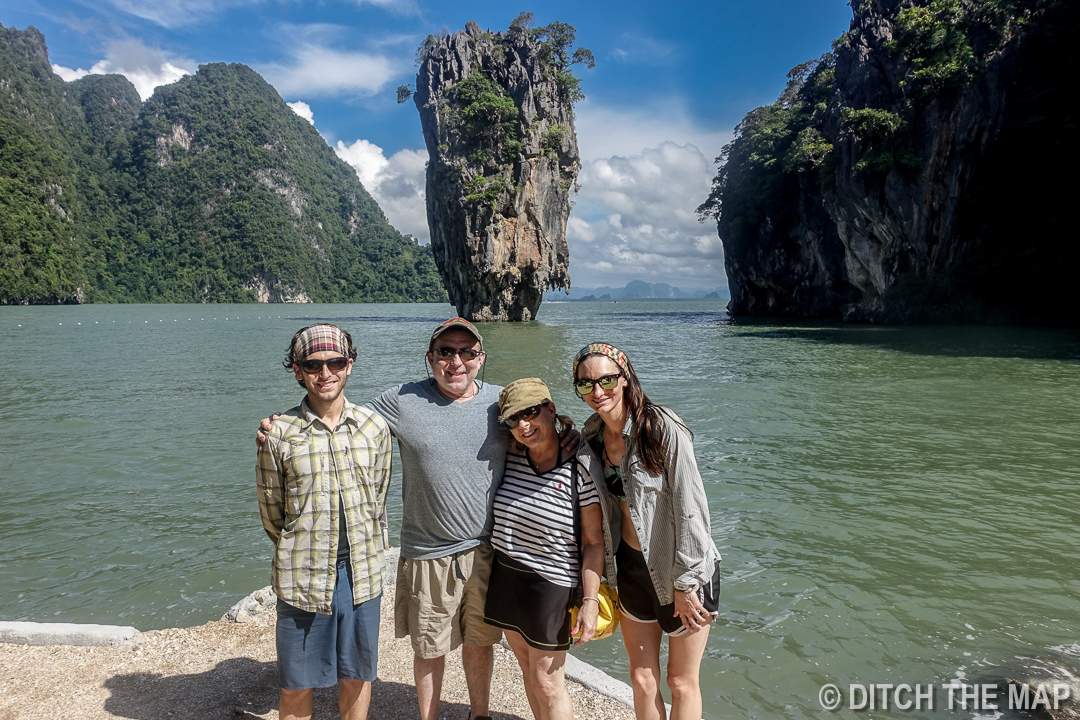 Enjoying a isolated beach for an hour or two.